Sijo K Jose
Last updated on: 12/22/2018, Permalink
---
Jaguar released an update to it's infotainment system InControl Touch Pro 18D Version S18D_18.47.5-269316. Let's have a look what all changed
The latest release notes for InControl Touch Pro (Duo) 18D, enjoy.
https://topix.landrover.jlrext.com/topix/service/procedure/935967/ODYSSEY_SRN/G2342856/en_US?uid=G2349136
Noticable Change:
Configurable Steering wheel switches can now be used to Play/Pause Smartphone pack audio.
New features included in this release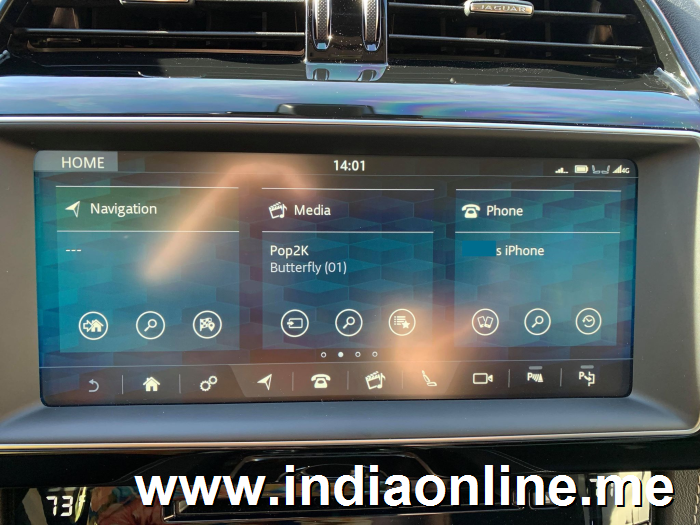 New Shortcut buttons on each section, take home, search, end navigation etc for map.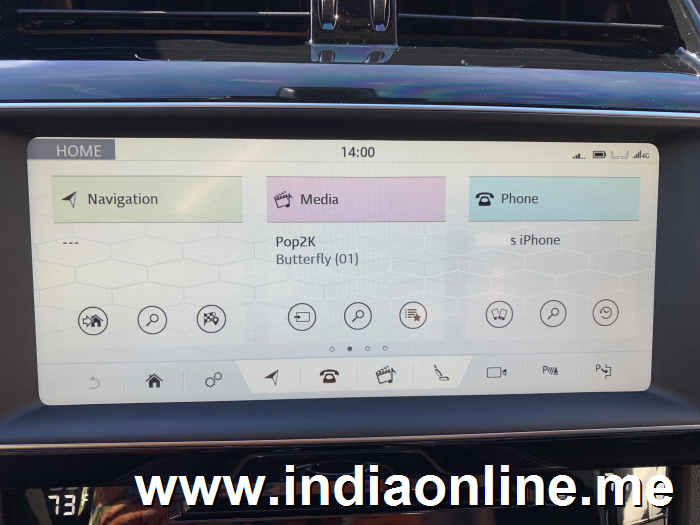 Speech database update screen
Note:If the vehicle software level is at a lower level than 17C the vehicle's speech database will need to be updated for the speech system to continue working. This will be done after the main software update has completed by running the separate 'Update Speech Database' application from IMC (IMC) ECU functions and following the on screen instructions.
Navigation update – Japanese vehicles only
Caution:Due to the need for a new license file to be installed on the vehicle before running this update, a TA (TA) must be raised to get a unique code to allow this. If this License file is not installed prior to this update then the vehicles maps will become corrupted and can only to recovered through TA.
Ambient Lighting
Ambient lighting brightness will now be remembered across ignition cycles.
Audio CD
Customers will now be informed when a CD has been ripped successfully.
Bluetooth® Audio
The Connected device's name will now be displayed on the screen header.
Cameras
If the customer is playing a video on a High-Definition Multimedia Interface (HDMI) device it will now restart after pausing for a reverse camera activation.
Home Screen
New 'Take Me Home' tile
A magnifying glass icon for search option
The ability to mute and unmute Navigation guidance
The media source selection screen is now accessible during a phone call
Language Support
Shanghaiese speech dialect for China has been introduced.
Smartphone Pack Features
Configurable Steering wheel switches can now be used to Play/Pause Smartphone pack audio.
Issues fixed in this release
Radio
AM, FM and HD Radio
The radio screen will no longer freeze
A 'Radio not available' pop-up will no longer be displayed on the home screen when exiting the radio find view list, after selecting a station from radio find view list in RSE.
Radio default artwork will no longer flicker while scanning radio frequencies.
Radio favorite feature will no longer unexpectedly reset to the radio home page.
Favorite Radio Channels will no longer be unexpectedly deselected in the lower screen.
DAB
DAB stations can be selected from the search view list inside the find view.
All Road Information
The 4x4i All Surface Information Screen will no longer be automatically displayed when a vehicle stalls.
(I-Pace only) The graphics seen on the touchscreen displaying the power distribution to the front and rear axles will no longer be inverted.
Smartphone Pack Features
All Smartphones
Improved connectivity of USB module phones.
Improved functionality when 2 phones are connected at the same time.
Android Auto
Improved GPS connection when using a navigation app from customer's phone.
Apple CarPlay
If customer disconnects a session for the device the touchscreen will no longer freeze on the CarPlay screen.
A customer will no longer need to press the CarPlay tile twice to get to the CarPlay screen.
Customers using CarPlay will now see the correct media artwork where available.
Customers will be able to launch CarPlay or InControl Apps (ICA) in the same ignition cycle after starting vehicle using remote engine start.
CarPlay will no longer be deactivated after unmuting audio on the vehicle.
(Android phones only)
InControl Apps (ICA)
ICA screen will no longer freeze or flicker for apps like spotify, when connected using android phones
Audio CD
(Issue only in last software, 18C) Switching from a CD to a DVD will now work correctly
The rear screen will now display the correct icon for CD ripping.
Audio ripped from a CD will now display information correctly
HDMI Connections
General HDMI connection improvements
Touchscreens and Controls
Lower Duo Touchscreen
Rotary dials in the lower touchscreen will no longer stop working as intended.
Lower touchscreen will no longer display an incorrect recent phone call list.
When changing the theme from light to dark the lower screen will no longer show a light theme.
Lower touchscreen will now remember setting between ignition cycles
Customer will not experience lower screen displayed in Red.
Upper Duo Touchscreen
Touchscreen will no longer intermittently fail to display existing application icons after an ignition cycle.
Duo Touchscreens
Upper and lower screens will no longer go blank with working audio.
Bluetooth®
Improved Bluetooth® auto connection of customer phone.
Customer can hear Bluetooth® audio routed through the cabin upon resuming after an ignition off time out.
Improved Bluetooth® stability.
Cameras
Camera screen will no longer be displayed blank when going back quickly from camera to home screen.
Improved Forward Traffic Detection Audio alerts.
Camera screen will no longer stay on after an alert while reversing vehicle.
Front camera screen will no longer be stay on even after driving vehicle forward.
When a Trailer is attached the user will now be able to select other camera views not just the trailer views.
USB Connected Devices
First song will no longer be played after returning to USB playback from other sources,playback will resume from the last point.
Improved media playback functionality when 2 iPods and iPhones™ are connected at the same time.
Tracks played from a USB device will show the correct track name instead of numbers
Corrupt USB devices will no longer cause the ISC (ISC) to constantly reset.
Climate
(Discovery only)
Manual Air Conditioning System
The touchscreen will no longer display a climate screen when the functionality is not supported by the vehicle.
i-Pace Climate System
Smart icon will highlight in all screens to show function is ON
General Climate Fixes
Improved stability when controlling the climate system through the touchscreen
(17C or later software level)
Evoque Climate System
Customer will have Climate Sync functionality back
IPC (IPC)
Customer will have proper artwork for AM and FM radio in the IPC.
Customer will no longer observe logo image on IPC instead of map or media.
Connected Infotainment
A blank online media screen will no longer not be observed on the when pressing media tile from bottom bar.
The customer will always have Live and Side panels available
DVD
Electric vehicle screens
Time required to charge will be same on IPCand MY EV screen
The I-Pace goodbye screen will now display correctly every time the system shuts down.
Speech
Navigation
Customers can now use speech to navigate to Points of interest
User can enter Shanghai Hongqiao International Airport as a destination
General
Unsupported data on a USB device no longer causes voice features to stop working for an entire drive cycle.
Overall System improvements
Improved system stability
Improved system stability with rear seat entertainment
Improved system start up performance
Phone
Recent call list will now be updated after a missed call.
If contact is edited it will no longer appear grayed out and can be chosen from a speech command.
Customer can now see all the numbers stored for a contact.
The customer will have option for 'USB only' mode no a pop-up observed when phone is plugged in, if Smartphone features are not required.
Tow Assist
The Shadow trailer will no longer turn red too early.
(InControl touch Duo only) A Long press of the rotary dial will now centre the trailer to straight as it does on single screen vehicles.
When a Trailer is attached the user will now be able to select other camera views not just the trailer views.
Customer will no longer experience flicker while zoom in/out hitch assist
Parking guidance is returning after a Hitch Assist action automatically
Television
TV feature will not crash while selecting TV channel through Speech command
Customer will no longer see the white patches behind the intent bar in TV station list.
Valet Mode
Customer can unlock the valet mode by giving the valid valet mode PIN the master PIN will no longer be required.
Known issues in this release
(Brazilian Vehicles with TV)
Television
Some vehicles can not Display the Same TV channel across all 3 screens
The front screen goes blank after playing the TV for a few minutes and the rear screens report no reception
These are planed to be fixed in a future release
12/22/2018 |
|
Permalink