Anuj Tiwari
Last updated on: 12/14/2017, Permalink
---
Business tycoon Anil Ambani, one of the richest Indians after brother Mukesh Ambani, married Bollywood actress Tina Munim and is blessed with two sons Jai Anmol and Anshul.
Anil and Tina are living a happy married life, what the real twist in the story is, the actress was a different person before she became the daughter-in-law of the famous Ambani family.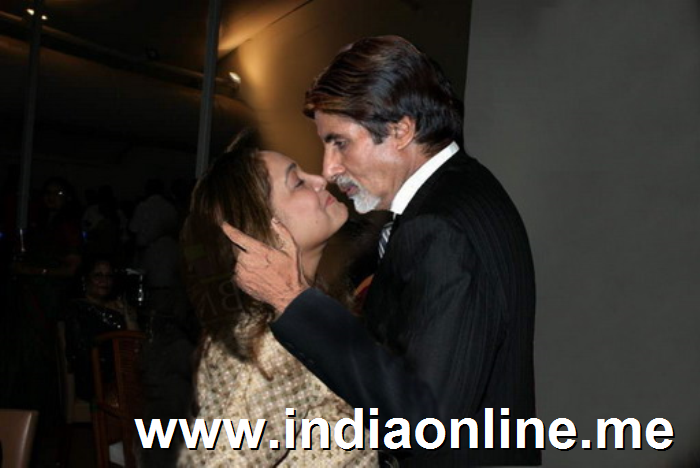 Business tycoon Anil Ambani who is the owner of more than USD 5.4 billion turns 54 today. One of the richest Indians after brother Mukesh Ambani, married Bollywood actress Tina Munim and is blessed with two sons Jai Anmol and Anshul. However, there is a twist in the story. Although Anil and Tina are living a happy married life, the actress was a different person before she became the daughter-in-law of the famous Ambani family. Famous Bollywood starlet Tina Munim once ruled the hearts of Dev Anand, Rajesh Khanna and Sanjay Dutt with whom she not just shared the screen space but her heart as well. Lets have a look at her journey from being a sizzling diva to a business tycoon's wife.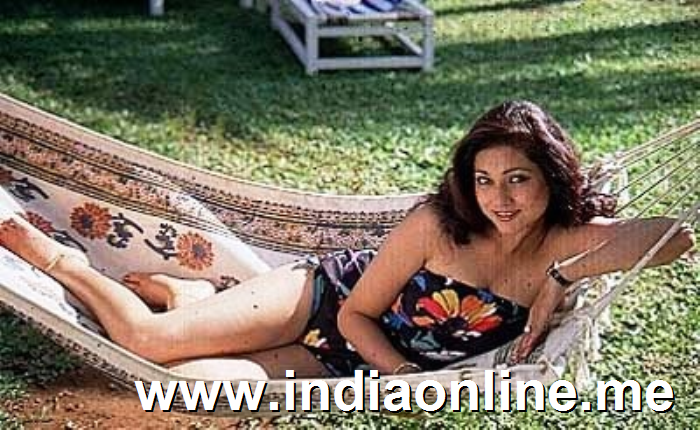 ---
---
The culture of Bollywood is quite different from the south and it must be said that folks there are quite uninhibited about many things. They greet with hugs, they don't mind kissing on cheeks or giving a peck to each other's wives and if it is a party with drinks then not many lines are drawn in that.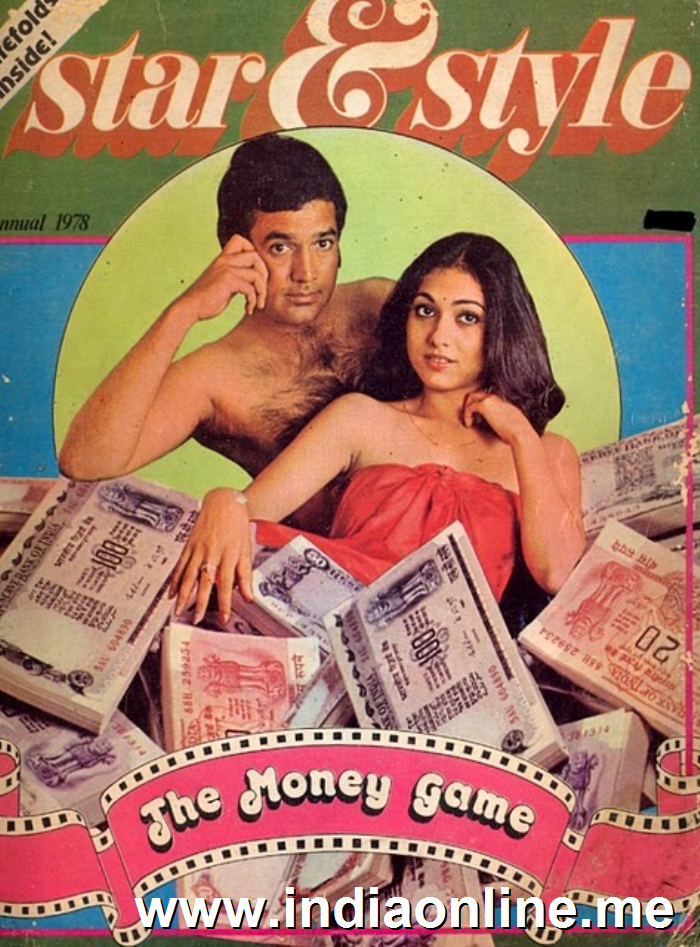 This might sound rather surprising but then two years ago, Amitabh Bachchan was clicked almost giving a kiss to Tina Ambani, wife of Anil Ambani. Of course, this was at an event. Tina was a well known actress for few years and her natural beauty with sex appeal was a major crazy driver for young men.
Though the photo of Big B- Tina kissing is old, it is getting circulated a lot these days. Usually Vijay Mallya and Nita Ambani pictures are quite famous but those pictures are getting beaten by this one. The Ambani ladies are bold and famous and they are also considered as role models in society so the point is, what precedence are they setting with their acts?

While the entire world is familiar with the name, 'Ambani', Bollywood actress, Tina Munim, had nothing to do with it when she first met Anil Ambani, one of the heirs of the Reliance group. They both belong to Gujarati families, but while Tina's family is not conventional, Anil's side is a little rooted.
You may think there is nothing unusual about the union of this couple. But in reality, the journey from being total strangers to a happily married couple was not easy for Anil and Tina. Some chasing, denial from the family and after a lot of hiccups, the heavens finally united them. And, we have here, the beautiful love story of one of the most famous couples of the world, Tina and Anil Ambani.
No love at first sight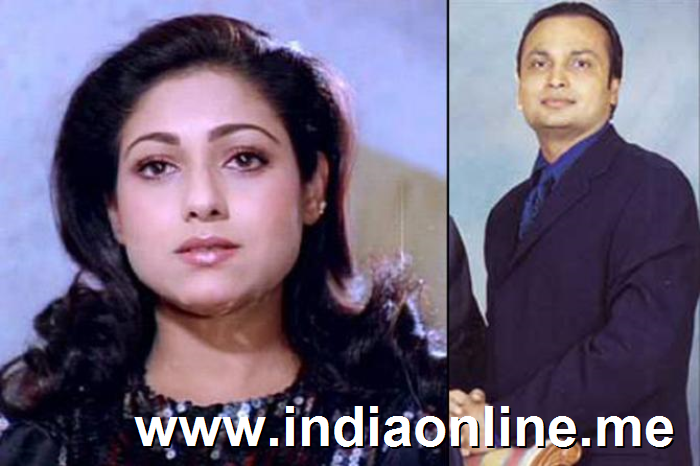 Anil first saw Tina at a wedding. But as per him, he did not have any 'love at first sight' kind of a feeling. In fact, what caught Anil's attention was Tina's choice of colour for the saree. According to him, it was Tina's black saree as she was the only person in the entire wedding ceremony who wore this colour. The next time, the duo met in Philadelphia. Anil was introduced to Tina through someone and he asked her out. But, since Tina was a star at that time, she was used to such advances by unknown men. And hence, she politely declined Anil's offer.
---
---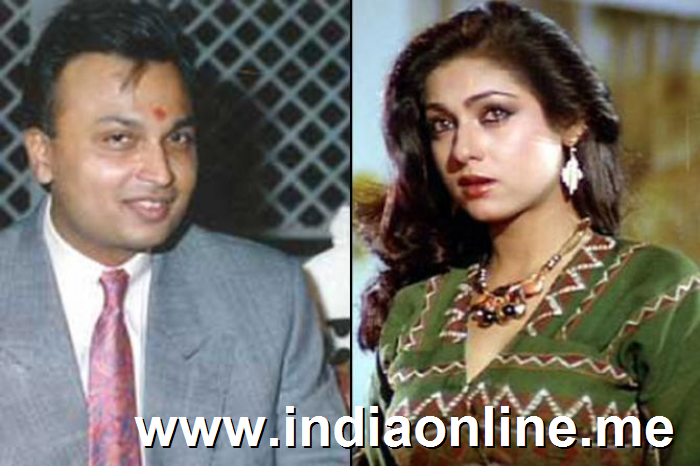 Although Tina turned down Anil's offer, their story did not end there. In 1986, Anil was again introduced to Tina by her nephew who insisted her to meet this "Gujarati" boy. Tina was going through a rough phase and was not keen on meeting anyone at that time. That is why; she agreed to meet Anil, but kept postponing the dates. Finally, the day came when they met and it proved to be a turning point in their lives.
On the famous talk show, Rendezvous with Simi Garewal, Tina talked about their first meeting. Explaining what she felt about him in the very first meeting, Tina said:
"The first time I met him, I was quite struck by his simplicity. I found him very upfront and genuine."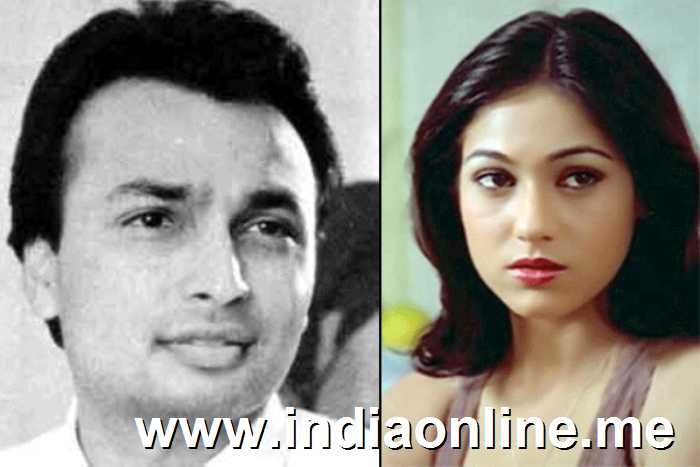 She further added:
"He was unlike the other men I had met, because most of the guys I met were from films. Also, we spoke the same language, not literally, but we were brought up in a similar manner."
In the same show, Anil also talked about his feelings for her after that meeting:
"When you meet someone from the film fraternity, you have certain notions about them. I have known many people from that industry, but she is just different. The attraction came about only after I met her."
The family pressure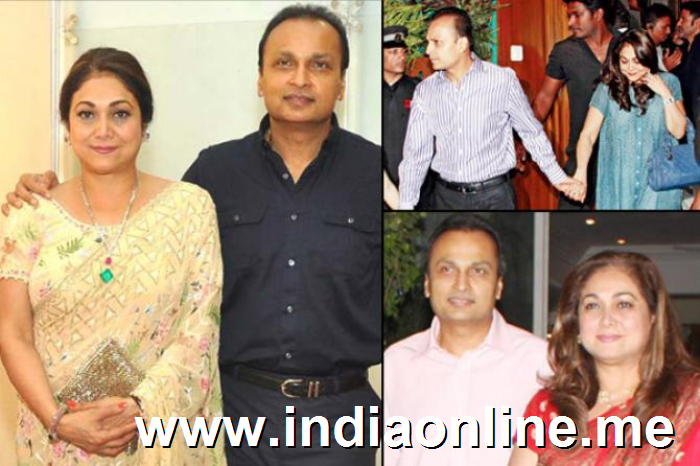 When two people are in love, not everything is always easy for them. And, it can be said for these two as well. When Anil's family got to know about his affair with Tina, they were not very pleased. They had certain notions about the people from the film industry. Anil tried to make his family understand that Tina is just a simple girl, but the Ambanis were adamant on their decision. In the end, Anil told Tina the circumstances at his place and without a question, she understood it. And, they did not talk after this for four years! Anil was broken completely.
He explained how he felt at that time:
"There was a lot of pain. A feeling of great loss!"
Tina too, was obviously hurt to end this relationship. She completed her pending film assignments and went to America to study interior designing. They maintained no contact for all this while except for a day when Anil called Tina. He had heard on the television that a major earthquake had hit Los Angeles. As Tina was in LA at that time, Anil got quite concerned and called her up to ask if she was alright. And as soon as he got to hear from her that she was fine, Anil disconnected the call. After he hung up, Tina was left in a state of shock. After years of silence, that call was not an easy thing for her.
Tina explained what was her reaction post that call saying:
"That was the time I was so upset and crying away. And, I said why this guy called me, came into my life, and revived all the things?"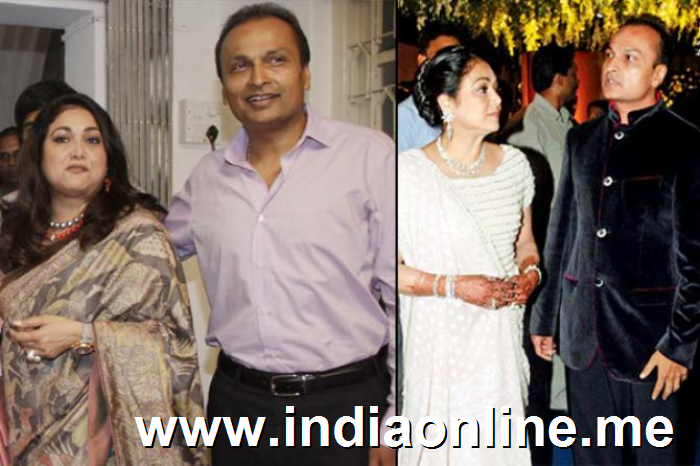 She further said:
"Obviously he cared that's why he wanted to know whether I am ok or not. But, he did not even complete the conversation. The least he could do is complete the conversation."
And, Anil justified his action by saying:
"There was no conversation to be held. It would have been a sob-sob conversation, because when you are talking to someone you love so much after three to four years, you get into it."
When the Ambanis said 'yes'
While there were a lot of marriage proposals coming for Anil, he was not considering any of them. He had found his true love, and it was Tina. After years of trying, Anil, at last, convinced his family into accepting that Tina is the girl best suited for him. When the Ambanis said 'yes' to their marriage, Anil called up Tina, who was still in Los Angeles, to know when she was coming back. Tina kept saying she would be back "soon", but since she had no friends in the film industry anymore, she kept postponing her plans. She was not keeping her hopes high. Every week, she kept on promising him that she will be back the following week. When it did not happen for six weeks, Anil told her that if she does not come now, he would not call her again.
And, Tina's reaction to this was:
"That was when I realised that something is going on and I shouldn't miss this. Now, I should go back, and that following week, I came back."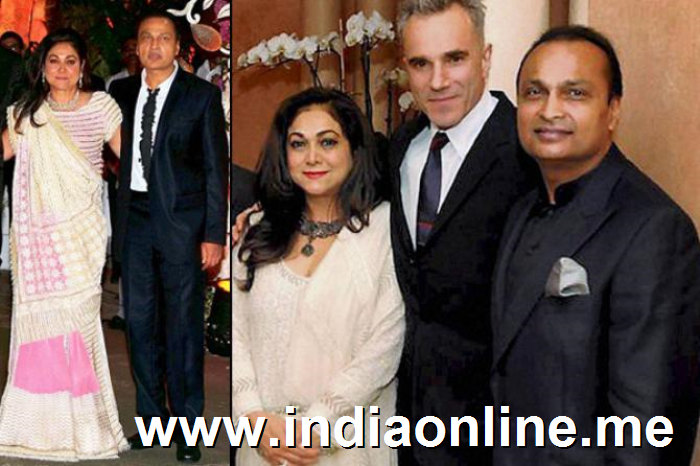 When she finally came back, Anil just dropped her to meet his parents. In fact, he had a complete plan charted out in his mind, just like a true businessman!
Telling about his plan, he said:
"Even before she came back to India, I had very clearly laid out a plan. This is the day she will meet my parents, this is the day will get engaged, this is the day we will get married and this would be the location."
The funny proposal
A man usually does a lot of thinking before proposing to his love. Whether Anil had thought about it or not, the proposal that followed was very shocking for Tina. Anil left the room for a few minutes and his brother, Mukesh Ambani, entered the room and asked Tina how she was feeling about getting married the next month. Yes, it happened! Anil did make a proposal to her in a very special way.
He explained the entire thing saying:
"I went to her house in Khar. Tina's sister and brother-in-law were there. They both were quite shocked to see me because they didn't know what was going on (in Mumbai). Her brother-in-law went inside to tell her mother. She was shocked to see me. I said that you love your daughter, Tina, very much, and she said yes, absolutely. I said that if that is the case, then you can keep her here otherwise, I very much wanted to marry her."
That was the proposal! And then, they got married after six weeks.
The grand wedding and a happy ending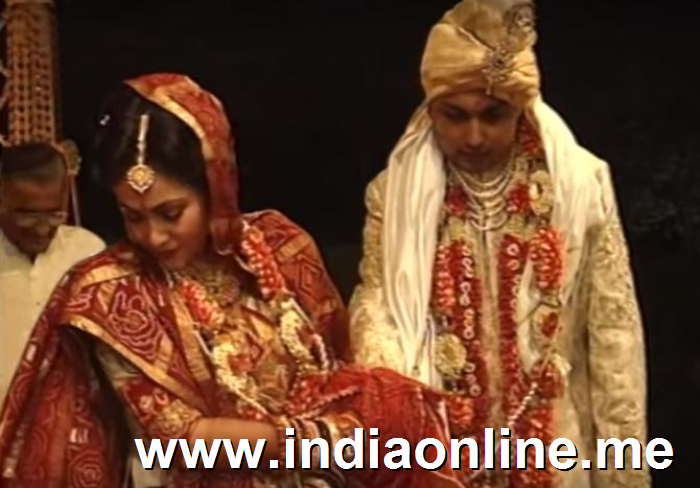 Anil and Tina's wedding was a lavish affair; grand in every sense. This is what a big fat Indian wedding actually looks like. Everyone was there to witness the union of these love birds. They got married in a traditional Gujarati way. Their wedding is still one of the most regal affairs till date. Tina and Anil have been blessed with two sons, Jai Anmol Ambani and Jai Anshul Ambani. The boys rarely make any public appearance. And according to Tina, they have been brought up in as simple a manner as possible.
When Tina was asked how she feels about staying in a joint family when she was accustomed to stay independent, she said:
"I have all the freedom that I want. If at all there is a restriction, it has been put by myself. I believe that in our culture, our society, it's not only the guy you are getting married to. The family is part of the marriage. And, I was brought up like that so this hasn't been difficult for me."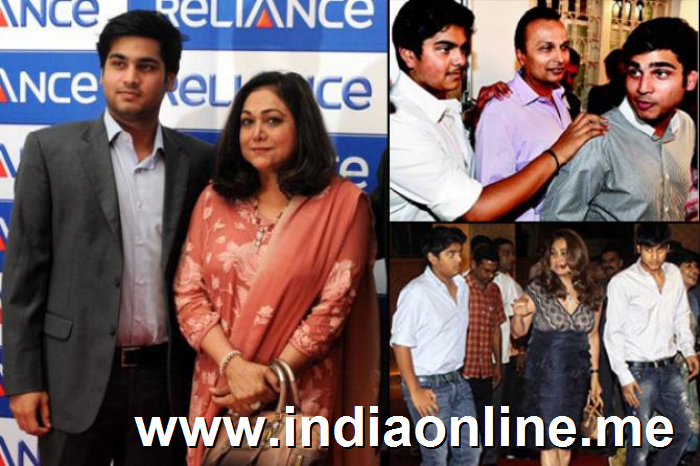 About their life so far, they sum it up as:
"Lots of happiness, two beautiful children, a wonderful marriage."
Anil and Tina did not have a very smooth love story, but they held on to each other because they had hope. There was a lot of communication gap, yet their hearts were always connected. It was true love that despite all odds, they finally got married! Truly, this couple has one of the most beautiful and inspiring love stories of all times! Here's wishing them a lifetime of togetherness and happiness!

Rishi kapoor revealed some interesting secrets in his new book 'Khullam Khulla: Rishi Kapoor' Uncensored and one of the revelations in the book is that Sanjay Dutt and Tina Munim were dating each other and there was a misconception between Rishi and Sanjay for which Sanjay Dutt was on his way to 'hit' Rishi Kapoor just he taught Rishi Kapoor is also after Tina Munim. All this is history know Tina Minum is Tina Ambani wife of multi-Millionaire Anil Ambani. The Bollywood diva Tina Ambani who had successful carrier and ruled over millions of hearts turns 60 today.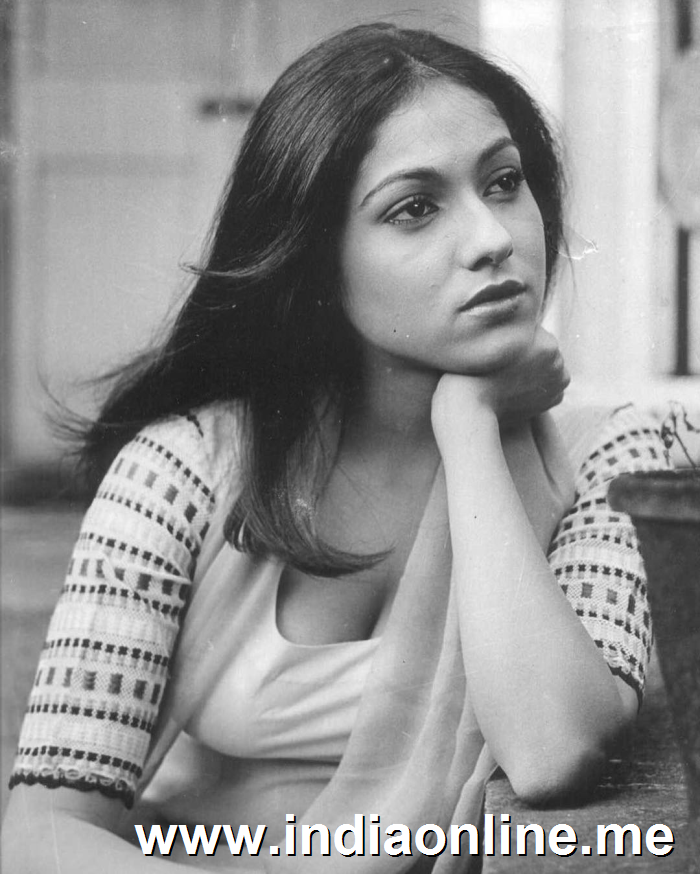 ---
---
12/14/2017 |
|
Permalink